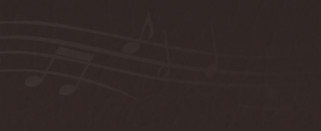 Biography
Young Belgian clarinetist Severine Sierens studied at the Luca School of Arts (Lemmensinstitute Leuven), the Royal Conservatory of Liège and the Fontys School of Fine and Performing Arts in Tilburg where she obtained master degrees for clarinet and chamber music. For her master exam at the Fontys School of Fine and Performing Arts she obtained a special mentioning for concert concept and theatrality. Her principal professor of clarinet was Eddy Vanoosthuyse but she followed also masterclasses with clarinetists such as Luis Rossi, Tomas Friedli, Eli Eban, Michel Arrignon, Freddy Arteel, Robert Spring, Robert Walzel, Howard Klug, Florent Héau, Jean-Luc Votano and Philippe Cuper. She specialized on e-flat clarinet with David Van Maele and on bass clarinet with Marc Kerckhof and Henri Bok.
Her participation in international competitions such as the 'Young Artist Competition Vancouver' (ICA), the 'International Clarinet Competition Ciro Scarponi' and the 'Concours Internationale de Clarinette Louis Cahuzac' appealed to the jury and helped her in her international career.
She performed with ensembles as the 'Ciurlionis Stringquartet', 'Roman Stringquartet', 'Odeion Stringquartet' , 'Zemlinsky Quartet', 'Khroma Quartet' and with orchestras as 'The University of Utah Windensemble', 'The International Clarinets', 'Claribel Clarinet Choir', 'Simon Bolivar Youth Symphony Band', 'Free State Symphony', 'Symfonisch Ensemble Querceto', 'Nuove Musiche' and the 'Orchestre de Chambre de la Garde Républicaine'.
Severine Sierens performs in Belgium, The Netherlands, France, Italy, Spain, USA and South Africa. She is member of 'The International Clarinets' and 'Venturi Woodwind Quintet'.
Sierens is professor of clarinet at the Art Lyceum MUDA ,the 'GO! Kunstacademie Gent' and the 'Stedelijke Academie Oudenaarde'. Her position as Administrative Manager of vzw International Music Promotion (organizer of the International Clarinet Competition Ghent) shows her interests in organization and management. She is the secretary of the International Council, a part of the International Clarinet Association that is responsible for the internationalization of the association.
In 2021 was she jurymember of the 'Young Artist Competition' of the International Clarinet Association and the semi final of the Fontys Willem Twee Chambermusic Competition.
Severine Sierens is Buffet Crampon Artist and play exclusive the Tosca clarinets.